Learning through letters.
The Curious ABCs is an illustrated alphabet designed to make the the experience of learning to read a more engaging and interesting one for kids.  At the same time, each letter is a beautiful and completely unique piece of artwork.
The Curious ABCs is a modern alphabet, one that is timeless and beautiful.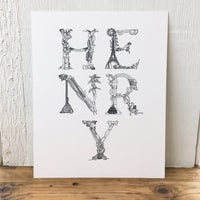 CUSTOM NAMES
Create a completely unique statement with custom made prints of any name you choose.
SHOP CUSTOM NAMES
INDIVIDUAL LETTERS
Individual prints of each letter, beautifully printed on a soft white card stock.
SHOP LETTERS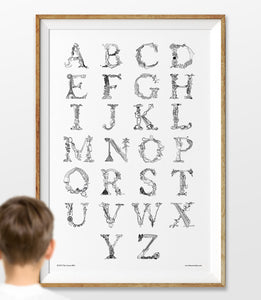 POSTER
All the illustrated letters on one, beautifully printed poster.
Currently out of stock.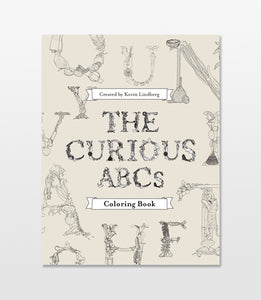 COLORING BOOK
A curious collection of all the letters, ready to be discovered, explored and filled with color.
SHOP COLORING BOOK
Thank you so much! I am in love with her 'M'! It was by far the best and most special gift!
This may be the best alphabet, ever.     Love it.
The prints - I can't even begin to say how much I love them. They're already hanging up in their room.